"Stop wondering, ask your users directly."
User experience survey is one of the most popular UX research methods for gathering both qualitative and quantitative feedback from a user.
The data collected during these surveys is often used as a base for digital product improvements and further research.
Get meaningful insights on users' satisfaction with the product, their overall experience as well as the effectiveness of the specific elements.
We analyzed some of the best UX Survey tools on the market and created a one and only list of Best UX Survey Tools. 
Choose the software thet suits you best and create your first survey!
When do you need a survey?
Consider conducting a UX Survey when …
… you want to quickly gather feedback from your real users.
… you need to validate a specific part of your website.
… you want to gather more info about your target audience for future improvements.
… you are preparing to add a new feature/design element on your website.
How do you set-up a survey?
Want to dive deeper into the topic of UX research? We've prepared an ultimate UX Surveys Guide to help you get started. Check it out!
Collects quantitative data.
It is a multiple choice question accompanied with a checkbox, radio buttons, etc. Closed questions are easy and quick, that's why they have higher response rates.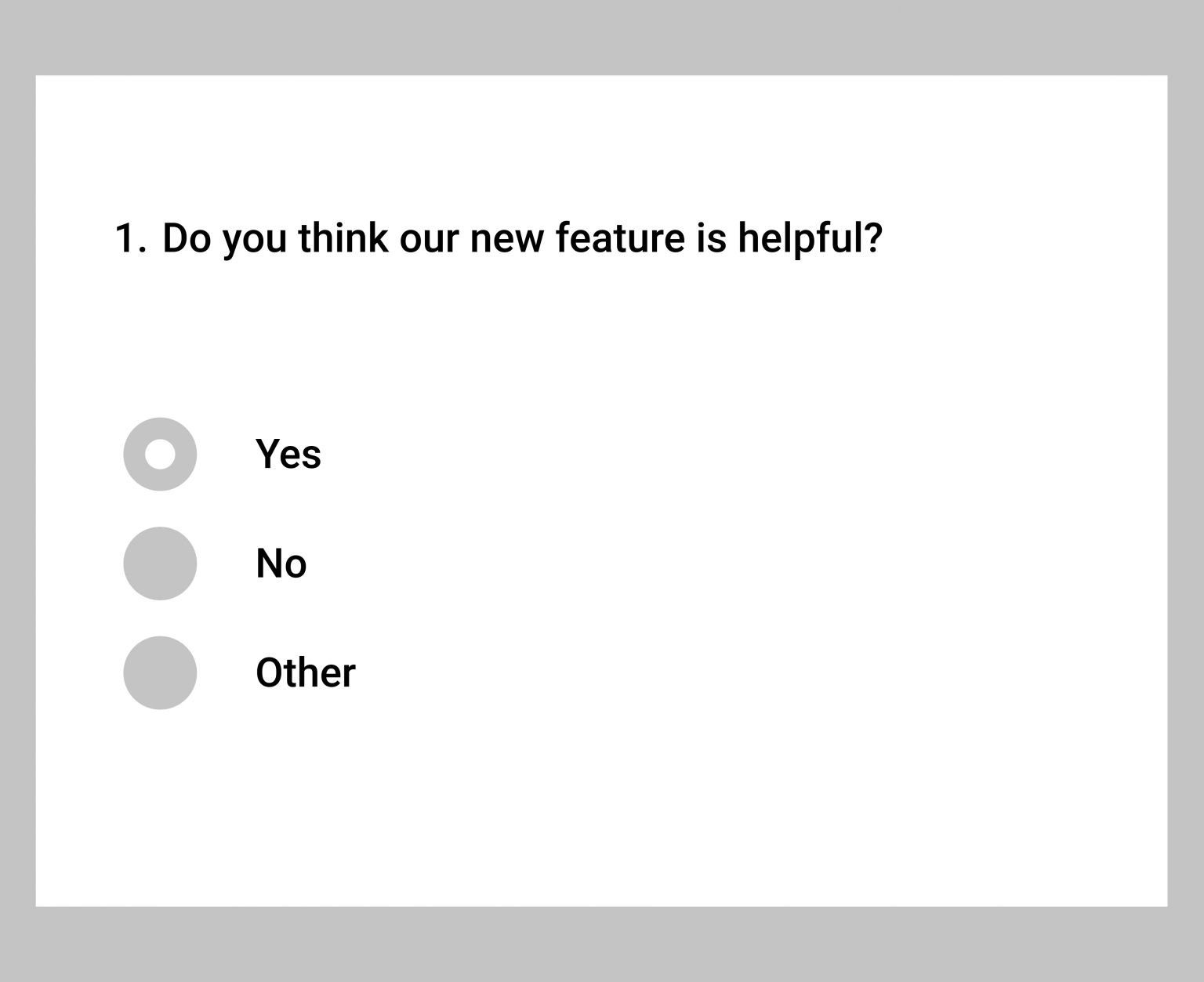 Collects qualitative data.
Here, users really need to be thoughtful and describe their answer in a form of short written text. This type of question can bring deeper insights if asked right.
Learn more about what type of questions to choose and when.
On-site UX survey
A small window that slides into the bottom right side of the page when you get on a website. It asks the user if they are open to answer a few questions and then proceed to the survey. The widget shouldn't block any content and has nothing to do with annoying pop-ups. This type is very quick and easy to complete.
External link UX survey
A UX survey that opens via link. It can be just as well located on the website. Or you can share a link on social media, through a newsletter etc. The users just need to click the link that takes them to a survey page. This gives them more time to think about your questions which means you can get deeper qualitative insights.
Want to know a length of a perfect survey?
Find answers to all your questions in our UX Survey Guide.